MCSA In Office 365
Founder of http://www.LyncSahni.com – A Technical Blog
Around 10 years of experience in Windows Admin and Active Directory
More than 8 years of experience in Unified Messaging (Exchange OCS/Lync 2010/ Lync 2013)
Assisted customers in Planning, Implementation, UAT, Maintenance, and Migration of Exchange, AD and OCS-Lync (2012-13) infrastructure(s)
Migration from On-premise to Online Office 365 (O365) – Staged Migration and Cutover Migration.
Deploying and managing Enterprise Voice for Lync 2010/ Lync 2013/Skype For Business.
Experience in integrating OCS, Lync, and UM with Exchange Environment for IM along with Voice Messaging.
Providing consultancy for heterogeneous networks consisting of the various OS, messaging and collaboration applications.
Designing and implementing AD cross-forest migration or new forests implementation across all Window(s) server platform.
Experience In PowerShell Scripting for Deleting, Creating, Migrating Users.
Global site and subnet structure design with considerations for inter-site AD partitions replication and RFS replication, FSMO and Global Catalogue roles placement, RODC placement and strategies.
GPO structure design to define security boundaries.
Responsible for day to day Active Directory health checks including troubleshooting, disaster recovery, maintenance and occasional top-tier user administration.
Implementation and administration of Windows 2012 clusters for high availability and fault tolerance.
Implementation and administration of virtualization by using Hyper-V.
Worked for Microsoft Advisory Support and PSS support, where assisting customers on an hourly basis on Exchange/O365/Lync/OCS designing and deployment and proposing an optimum solution for their environments.
Designing and implementing Federation Concepts (Microsoft Federation Gateway).
Experienced in gathering user requirements, analyzing and preparing project deliverables such as Business Requirement Document (BRD) and Functional Requirement Document (FSD).
Did Server Patching through ConfigMgr 2012
OSD Deployment from SCCM 2012
Enthusiastic, knowledge-hungry self-starter, eager to meet challenges and quickly assimilate the latest technologies, skills, concepts, and ideas.
 Strong SCCM 2012 architecture & administration experience.
Strong hands-on with SCCM and take ownership for maintenance and troubleshooting of SCCM Infrastructure, Windows server environment & L2 support for SCCM related issues.
End to End project lifecycle: Requirement Gathering, Building technical project plan, Proof of Concept, Testing, Build Packages in SCCM, QA & BU Acceptance & then Deploying it through SCCM.
Expert in defining and maintaining SCCM boundaries, MP's, DP's, Site serves and troubleshoot SCCM related issues.
Expert in SCCM Patch management and 3rd party application patching and ensure 100% security compliance across all managed servers and client devices
Expert in SCCM asset management, building reports & customized queries per business requirements.
Expert in OS image deployments and task sequences using SCCM.
Strong in SCCM agent health checks and compliance.
Troubleshoot Application/package deployment, build SCCM monitors and alerts.
Expert in deploying Microsoft monthly updates and manage compliance.
Expert in task sequencing for SCCM AppV.
Expert in Intune.
Microsoft Office 365 & SCCM Architect
Company Name – Microsoft
Dates Employed – Oct 2017 – Present
Employment Duration – 8 months
Location – Greater Nashville Area, TN
Worked from the Design Phase of the project.
Creating the design document for the client and strategy to implement O365 for 200K users.
Installing Exchange 2016 on 75 Servers.
Setup DLP Policies in Exchange Online/OneDrive/SharePoint. Migrating from Exchange 2010 & Exchange 2013 to Exchange 2016.
Handed Teams from Multiple Countries like Russia, China, Austria, USA Worked in Hybrid Environment Office 365 & Exchange 2016.
Total 400k users from all over the globe from which 200k migrate to office 365 & Rest on Exchange 2016.
Migrated Users from G Suite to Office 365.
Setup Microsoft Teams/ Microsoft Planner for more than 200k users.
Troubleshoot software and patches deployments.
Site status monitoring and fixing any issues noticed in site status.
Troubleshoot SCCM clients and assist other teams involved in maintaining SCCM client health.
Backup and recovery of SCCM Primary and Secondary sites.
Troubleshoot all application functional issues during UAT and alpha beta testing stages.
Certify the software for the packaging requests using Verification Component.
Testing packaged applications in different windows systems by using VMware and on separate physical lab machine for locked-down environment.
————————————————————————————————————
Microsoft Office 365 & SCCM Architect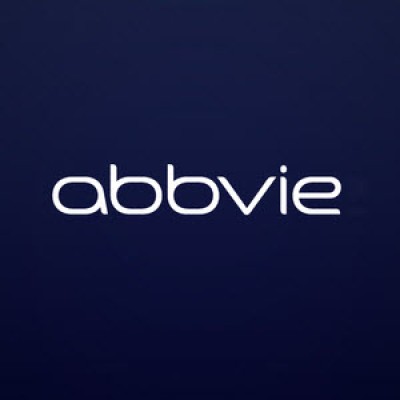 Dates Employed – May 2017 – Present
Employment Duration – 1 yr 1 mo
Location – Lake County, Illinois
Planned, assessed, brainstormed and designed the migration strategy for Exchange/Office 365/Lync/skype which was then presented to the clients (~40000 users).
Serves as the organization's technical expert in Office 365 and related technologies.
Maintains a deep technical understanding of all aspects of the organization's Office 365 implementation.
Worked with 3rd party or Microsoft tools used in conjunction with Office 365. Worked on the design document for Migration from On-Prem to GSuite which was also one of the client's requirement.
Worked with SharePoint team and assisted them to design the strategy for migrating SharePoint data to Google Sites & Google Classic Sites.
Created Migration Plan from Jabber to Skype for Business.
Demonstrated experience in SCCM 2012/2016 Implementation to servers and workstations.
Worked with SMS/SCCM Admin Console features & functions and comprehends the SMS/SCCMclient logs in relation to SMS/SCCM client installation, software distribution, remote control. remote control.
Configured Security Patch Deployment Packages using SCCM 2016.
Deployed applications using SCCM 2016.Target collections of users.
Deploying packages to end-user machines in a production environment using SCCM 2016 Console
Acted as a local expert in Chef technology to other engineering teams
Design and build automation infrastructure using Chef to support all global environments
Creating/managing Operating System images for different hardware models supported in the company. This includes task sequences, injecting drivers to image or creating driver packages
Worked on BMC Remedy and Service Now with ITIL Process and good understanding of Incident, Problem and Change Management process.
Experience with WIM image development and maintenance using MDT.
Provided for enterprise-scale, third tier support for the help desk techs for software deployment, patch management, & client-health, asset management, problem resolution and/or collection of metrics.
Responsible for creation of SCCM packages, programs, and package distribution, pretesting deployment & functionality.
Merging 3rd party apps like Slack, Salesforce, Workday in GSuite & Office 365. Migration Planning from NetApp to OneDrive for Business.
Collaborated with several different teams to assist them to identify the Office 365 compatibility with other 3rd party Applications.
Participated in troubleshooting and problem resolution on several occasions. Identifies and monitors key performance metrics.
Maintains awareness of Office 365 roadmap and releases.
Unified Communication Architect/Fast Track Manager
Company Name – Microsoft
Dates Employed – Apr 2016 – May 2017
Employment Duration – 1 yr 2 mos
Location – Greater Atlanta Area
Worked as a FastTrack Manager/Engineer for the Microsoft FastTrack Center supporting all Microsoft Cloud Services. I worked with the FastTrack incubation team formulating experiments for service delivery of Cloud Services to a sample base of Clients thus producing AT Scale processes that were used later on by all FastTrack Engineers or Managers. Including the following Cloud Services and Features, I also managed, Implemented, setup and configured while in this position:
Planned, assessed, brainstormed and designed the migration strategy for Office 365 which was then presented to the clients (~75000 users).
Setup and configuration of the different products, services, and cloud solutions. Tenant subscriptions for Enterprise Mobility Suite (EMS), Office 365 E3, Azure Rights Management Premium (ARMS), Azure Active Directory Premium (AADP). Worked on Azure Multifactor Authentication, AD FS service to enable SSO with Office 365, Single Sign-on SSO with Azure and Office 365.
Assisted clients with Password Reset option for Office 365 and Password Restriction through Azure Premium.
Assisted clients to register when signing in to the access panel in Azure Premium. Worked on Domain Services through Azure Premium and on Cloud App Security. Also Worked with some customers who needed help designing their Skype for business migration strategy.
Office 365 & SCCM Architect
Company Name – HRA
Dates Employed – Feb 2014 – Feb 2016
Employment Duration – 2 yrs 1 mo
Location – Greater New York City Area
• Planned, assessed, brainstormed and designed the migration strategy for AD/Exchange/Lync/Office365 which was then presented to the clients (~20,000 Users)
• Design the migration & deployment of Lync 2010 to Lync 2013.
• Managed the migration & deployment of Exchange 2007 to Office365 in a hybrid mode,
• Planned for having new UPN suffix for the AD objects after cross-forest migration.
• Actively participate in Change Management, Problem Management, & Configuration Management.
• Proactively communicating and collaborating with various teams across the globe.
• Supervising a team of approx. 10 members, enhancing the teams' skill set by organizing the pieces of training, triages and presentations.
• Participating in recruitment drives and conducting interviews.
• Delivering classroom pieces of training to the engineers on an AD and Unified Messaging products including Lync 2013 & Exchange 2013 & Office 365.
Created Design Plan for SCCM 2012 R2 environment.
• Project Lead – performing migration from SCCM 2007 to SCCM 2012.
• Setup Test LAB environment with SCCM 2007 and SCCM 2012 for migration.
• Manage all of the SCCM server for planning and future road map.
• Monitoring the SCCM Servers for daily issues with errors or packaging distribution problems.
• Upgraded SCCM 2012 R2 Primary Site with SP2 and Cumulative 2 update.
• Created maintenance collections to identify unhealthy SCCM Clients in the environment.
• Created custom SCCM reports through SQL queries and SQL report builder.
• Created VBscript and PowerShell scripts to maintenance SQL and SCCM tasks
• Recently upgraded SCCM 2012 R2 1511, which includes SCCM site servers and 10,000 clients with the upgrade.
• Comprehensive background in the installation, upgrades, configuration, rollout and support of hardware, software, peripherals and NAS (Synology) network devices.
Doon Valley Institute Of Engineering And Technology
Degree Name – Bachelor of Technology (B.Tech.)
Field Of Study – Computer Science
Grade – A
Dates attended or expected graduation –  – 
D.A.V Public School
Degree Name – High School
Field Of Study – Non-Medical ( math, Science)
Grade – A
Dates attended or expected graduation –  –